About Us
About Us
Hamlet Tours specializes in guided sightseeing tours in and around Copenhagen. Our tours run most days from February to December and you can sign up as an individual or a group or you can book a private tour. We prefer small groups so our standard tours never have more than 16 people in them.
Our guides are all locals from Copenhagen. We range from a member of the Danish Parliament and a count to history students and many other interesting personalities. What we have in common is that we know what we are talking about, speak almost perfect English and always do our very best to make you feel comfortable on the tour.
During the quieter winter months we also offer transportation service by minibus. Booking may be done through the page Copenhagen Minibus (Danish) or from this page.
We have been running since 2012 and today we are thirteen people employed in the company.
Some of our guides
Jørgen
Jørgen has a master's degree in English and worked as a technical translator for 18 years. He plays the guitar, both in a band and as a solo artist
Favourite place: Rosenborg Palace
Quote: "He runs marathons, does bike races, is trained as a navy seal, lives in a castle, gets to be king, and has a gorgeous wife… honestly, I am jealous of our crown prince"
TripAdvisor review: "Our guide, Jorgen Madsen, was very engaging, knowledgeable and friendly. He also had a good sense of humour…" – hannahdavidson88 from Glasgow, December 2016
Henrik
Henry is a writer of books and articles on history. Formerly a business manager and a political advisor.
Favourite place: Roskilde Cathedral
Quote: "14th century nobility in Jutland? Let me tell you all about that … or anything else in Danish history"
TripAdvisor review: "WOW. Our guide Henry was unbelievable. A writer and avid history buff he was full of information about Danish history and the sites we visited. He truly brought history alive"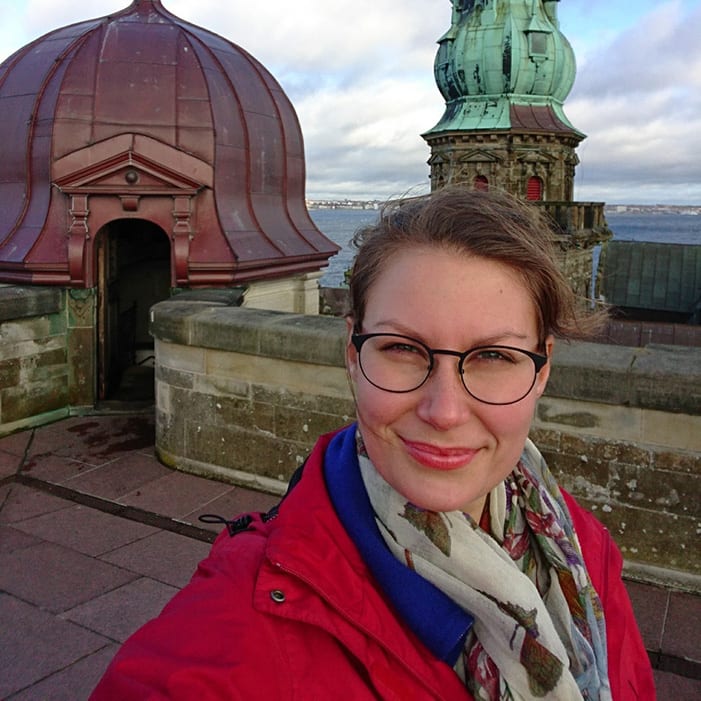 Sascha
Sascha is the company manager as well as a guide. Sascha has a master's degree in Tourism and has worked abroad as a travel rep and guide. She plays volleyball and plans her travels around the destination's local cuisine.
Favourite place: Frederiksborg Palace
Quote: "Can I eat that?"
TripAdvisor review: Sascha our tour guide was incredible! She gave us a wonderful history lesson during our travel times. I really appreciate that because when guides wait until the site my attention is elsewhere but hooking me prior kept me with her!" – Laura, Nov. 22, 2017
Søren
Søren has a bachelor's degree in History and is currently studying a master's degree in European Studies. He loves alternative facts when it comes to the relationship with Sweden.
Favourite place: Roskilde Cathedral
Quote: "Better a witty fool than a foolish wit"
TripAdvisor review: "Soren was wonderful – very knowledgeable, witty, and personable. He knows to give just the right blend of historical facts, popular legends, myths, and contemporary perspective to keep the day interesting, educational, and fun, and genuinely seems to enjoy interacting with the guests and answering every question no matter how silly or trivial. Can't say enough about him" – James F, 19 April 2017
Rasmus
Rasmus is the founder and owner of the company and a member of the Danish Parliament and the former appointed minister of business in Denmark. He is an eager tourist himself and has been to 148 independent countries all over the world.
Favourite place: Kronborg Castle
Quote: "I am not saying I am bitter that Sweden won some wars against us. I am just saying that it is nice that at least we got more medals than them in the last Olympics"
TripAdvisor review: "Rasmus was a human encyclopedia!" – websurfernj from New Jersey, May 2015
PLEASE NOTE that Rasmus currently does not work as a guide as he is very busy with his political work.